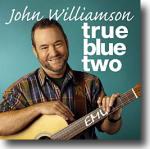 Australian Music CDs from Slim Dusty, John Williamson and others, plus Road Signs, Cobbers, Souvenirs and more...
Project Kit

The Project Kit can be used for school projects, craft projects, decorations etc. While having fun, you will discover many interesting facts about the Australian continent. The kit contains stickers, a poster where you can locate the stickers and e

US $9.97 - More...
Opal Australia Pendant

These lovely opal necklaces are AUSTRALIAN MADE. Sliced Opal Hand Layed, 24ct Gold Plate, Silver Plate Quanties Limited

US $19.97 - More...
Amazing Facts About Australia

These books are full of useful information regarding everything from the first settlers to the different and very diverse mammals of the country. Great resource books for a school project.

US $12.95 - More...
Kangaroo Felt Gift Tags

US $3.95 - More...
Slim Dusty - Spirit of Australia

12 tracks; 39:04 min.

US $19.95 - More...
John Williamson - Wildlife Warriors It's Time

15 Tracks; 42:31 min.

US $19.97 - More...
John Williamson - True Blue Two

CD 1: 21 Tracks; 71:31 min.
CD 2: 22 Tracks; 79:37 min.

The Sequel To His Award Winning True Blue CD

US $32.95 - More...
John Williamson - Chandelier of Stars

Little Girl From The Dryland; Chandelier Of Stars; Bells In A Bushman's Ear; Cowboys And Indians; Skinny Dingoes; The Camel Boy; Keeper Of The Stones; Desert Child; Renner Springs; A Country Balladeer; Firestorm; Flower On The Water.

US $19.97 - More...
Home Among the Gumtrees

17 tracks; 65:02 min.

Beat Around the Bush
Traditional Australian Music.

US $19.95 - More...
John Williamson - True Blue

Old Man Emu; Big Country Round; Boyhood Story; Under The Bridge; Heaven's Right Here; The Breaker; Murrumbidgee Madness; True Blue; A Granda Plan For Landa; Only A Dog; Springbrook; Send Down The Rain; Hawkesbury River Lovin; Diggers Of The Anzac (Th

US $32.97 - More...
John Williamson - The Way It Is

Campfire On The Road; A Thousand Feet; Three Sons; Queensland Bungalow; Wonthaggi; Mountain Hideaway; Singing In The Rain; Would I Be The One; We're Still Here; Happy Birthday My Old Friend; Railwayman; Great Ocean Road; Purple Roses; Do I Love You?;

US $24.95 - More...
John Williamson - Hillbilly Road

Flowers On The Concrete; Drink A Little Love; Dark Irish Eyes; Hillbilly Road; Catch A Virgin; Cydi; Pmarra Knatcha (My Home In The Bush); Australia Is Another Word For Free; Better Than A Picture; Rivers, Wood 'n' Wire; Beach of Love; Tomorrow's Wor

US $19.97 - More...
John Williamson - Bound for Botany Bay

Country Football; Kill The Night; (Why Don't We) Separate And Be Lovers?; Botany Bay; Wrinkles' Road Train; Ryebuck Shearer; (You've Gotta Be) Fair Dinkum; Just A Dog; Silver-Haired Showman; With My Swag Upon My Shoulder; Love Of A True Blue Girl; Yo

US $19.97 - More...
Guardians of the Reef

5 tracks; 49:02 min.

A Magical Journey: Blending the Sounds of Didgeridoo and Flute

US $25.97 - More...