About Simply Australian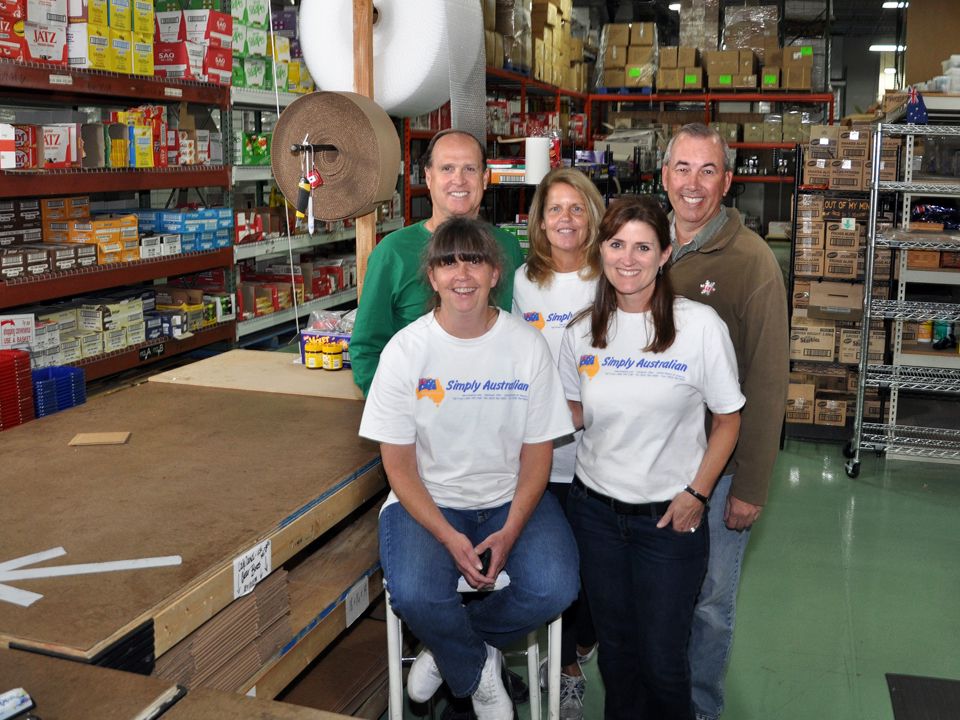 Pictured: Jim, Cindy, Carol, Meg, Dave
In 1993, The Pan Pacific Trading Company began importing Australian goods to the US. The first two products were Bindoon Boots from Western Australia and Rossi Boots from South Australia. Twelve months later, a company store was opened in Rainier, Washington under the trade name, Simply Australian
In 1998, the Simply Australian website was launched with an aim to show off Rossi Boots to the US market.
In 2001, a shopping cart was added, and high-demand products like Kraft Vegemite and Arnott's Tim Tams were added to the mix of product offerings.
In 2005, a strategic decision was made to close the Simply Australian retail store, and our business focus became solely internet-based.
With these changes, Simply Australian has become the "go to" website for Australian food, candy, clothing and gifts.
In 2010, Simply Australian was moved from Rainier, Washington to Cincinnati, Ohio. Our new location places us centrally in the heart of the US and enables us to ship product to 80% of the US in 2 days.
As always, our goal is to deliver quality products to you at the lowest prices possible. We pack your orders with great care and, if we receive your order by 3:00 PM, we aim to have it packaged and out the door within 24 hours.
Our website is active 24-hours a day, 365 days a year. We are in the warehouse Monday-Friday, 10:00 AM - 3:00 PM EST. If we're not filling an order or working on new import orders, we will answer the phone during those hours. If we don't answer, please leave a message and we will call you back before the end of the next business day.
Special thanks, as always, to our webmaster, Luki, for his care of our website and keeping the gremlins out of the system.
Cheers!
Simply Australian, Inc.