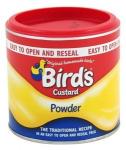 Here's where we'll feature British / UK (United Kingdom) products that have been requested by many of you.
If these items sell well, we will continue to offer them. If they don't, we'll drop them. Cheers!
Here are 10 quirky facts about British foods:
1. Queen Elizabeth I had the kitchen at Hampton Court moved from under her bedroom because she didn't like cooking smells wafting into her clothes and her furniture.
2. The most eaten convenience' food in the world was invented by an English aristocrat with a passion for gambling, the Earl of Sandwich. To ensure he didn't have to stop playing and to keep his hands clean for the cards, the Earl of Sandwich asked for meat to be put between two slices of bread.
3. The delicious Colchester oysters were one of the main reasons for the Romans invading Britain in 43AD.
4. Royal Ascot isn't just a place to wear a hat, it is also a place to enjoy great food. Last year's, punters enjoyed 120,000 bottles of champagne, six tons of salmon and more than four tons of strawberries.
5. The top prize for strawberry eating goes to the Wimbledon Lawn Tennis Club -- 27 tons of them are eaten (along with more than 1,500 gallons of cream) during the championship.
6. During the spring, visitors can trace the routes of the Roman Army through the south of England by following the white blossom on tall, wild cherry trees. The soldiers brought cherries from Italy and spat the pips out as they marched.
7. More than 163 million cups of tea are drunk every day in the Britain.
8. The world's first chocolate bar was made in Bristol in the late 1720s by Joseph Fry. His company was eventually taken over by Cadbury, another British, family owned firm.
9. Harry Ramsden's Fish and Chip restaurant in West Yorkshire can seat 250, serving nearly one million fish and chip meals a year.
10. To grow a horesradish plant (the perfect partner for roast beef) in the UK, you must buy a thong. That is what English gardeners call the sliver of root you need to start growing.
Duffy's Crumpets

Duffy's fat-free, sugar-free crumpets are the perfect companion to your daily dose of Vegemite, Promite or Marmite.

US $5.97 - 12.5 oz (8 pieces)
US $9.97 - 2-PACK (16 Pieces) - More...
Nestle AERO Bar - UK

Nestle Aero Milk and Mint Chocolate Bars are "filled" with air bubbles for an incredible melt-in-your-mouth experience.

US $1.97 - More...
Nestle Rowntree Fruit Pastilles - UK

Nestle Rowntree Fruit Pastilles have been English favorite for decades, and are the perfect sweet treats for your family.

US $1.97 - More...
Mars Maltesers - UK

These milk chocolate spheres are ideal for popping straight into your mouth, with their light honeycomb centers adding a sweet and delicious crunch to every bite.

US $2.47 - More...
Colemans Shephard's Pie Mix - UK

Colemans Shephard's Pie Mix creates a traditional British dish in one convenient sachet.

US $3.97 - More...
Nestle Lion Bar - UK

Nestle Lion Bar is a hearty candy bar made of caramel-filled wafers covered in chocolate and crisped rice.

US $1.97 - More...
HP Original Brown Sauce - UK

HP Original Brown Sauce - the genuine and original brown sauce - is great for kicking up bacon sandwiches, British bangers, potatoes and baked beans.

US $7.97 - More...
Birds Custard Powder - UK

Birds Custard Powder is the original homemade custard, Bird's Custard Powder is a quick and easy way to make traditional British custard on the fly.

US $8.97 - More...
PG Tips Black Tea - UK

PG Tips Black Tea is harvested from the finest tips of tea plants in Ceylon and Kenya, offering the rich, smooth taste that Brits have been enjoying since 1930.

US $7.97 - More...
Marmite - UK

Marmite is a yeast extract with a flavoring that is very similar to Beef Broth. Used extensively in cooking, especially vegetarian cuisine it can also be used as a spread on toast or crumpets.

US $9.97 - More...
McVities Original Digestive Crackers - UK

McVitie's Digestive Cookies were given their name in the late 1800's because it was believed that the high content of baking soda helped with digestion.

US $4.97 - More...
Crosse & Blackwell Branston Pickles - UK

Crosse & Blackwell Branston Pickles boast a tangy-yet-spicy flavor with the perfect crunch.

US $9.97 - More...
Bisto Gravy Granules - UK

Add Bisto Gravy Granules to your casseroles, stews and stir fries for a classic, hearty taste that has been favored in the UK since 1979.

US $7.97 - More...